FLX International is the result of a father-son collaboration. Family is the key element in the day-to-day operations and growth of the company. It is the founders' background that helps keep FLX International moving.
Lance McFetridge
Lance is a native of the Finger Lakes and has been involved with business in the area for 40 years. His background in running family-owned companies has given him a distinct familiarity with the way the Finger Lakes has grown over the past decades from a region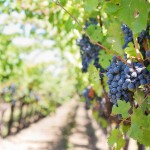 with a strict policy on vineyard/winery development into one of the United States' largest wine region. He is also actively involved with the community, being a continuous supporter to charity and fundraising events which he is able to help with through the movie theatre he runs in Penn Yan. When he isn't at the movie theatre or piloting single-engine planes, he spends time with his expanding family—where he has recently become a grandfather to two beautiful little girls. He is also a dog-person and can't imagine life without at least 2 dogs at home.
Matthew McFetridge
Matthew is a real Asiaphile, having lived in three different Chinese cities since 2010. While completing his Bachelor's degree at Keuka College he became well-connected with a group of wonderful Chinese classmates. His friendships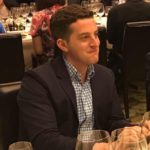 encouraged him to complete his first Master's degree at the prestigious "Harvard of China" Tsinghua University in Beijing. Tsinghua shaped his academic focus on the international relations of the Asia-Pacific, which then led him on to completing a second Master's degree in London at the famed School of Oriental and African Studies, attached to the University of London. It was his time studying China-Burma relations that helped him discover Asia's dynamic regional growth and the opportunity for the Finger Lakes to be represented in China. Now living in Shanghai, where he is responsible for China operations of FLX International, Matthew spends his time exploring China, developing FLX International's relationships, and working to discuss the Finger Lakes as much as possible.
Kelvin Fu
Chen Rui "Kelvin" Fu is FLX International's partner in China. He is a native of Kunming, Yunnan Province where he completed a Dual-Bachelor's degree between the Yunnan University of Finance and Economics and Keuka College. He spent two years living in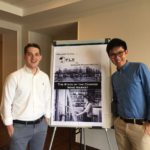 Keuka Park where he completed his Master's degree in International Marketing. After returning to Shanghai in 2011, he worked for one of China's largest investment companies. He still spends time working as a financial consultant, but has since launched an international marketing agency that specializes exclusively on marketing Finger Lakes products. Kelvin has a real passion for the Finger Lakes, and especially ice wine and the region's distinct Amish and Mennonite cultures.