Nestled in upstate New York, the Finger Lakes region is a natural wonder that's been around for nearly two million years. It's a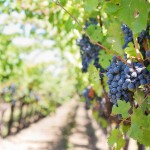 place where history runs deep, from the legacy of the Iroquois Native Americans to the names of towns and landmarks that pay homage to their culture. But that's not all the Finger Lakes has to offer.
Today, this stunning region is renowned for its world-class wines, drawing visitors from around the globe to indulge in the flavors of the Finger Lakes. The climate here is akin to the famous wine regions of Europe, and with the pioneering research of many talented minds from the world, the Finger Lakes has become a major player in the wine-making world. And that's just the tip of the iceberg.
The Finger Lakes is a playground for outdoor enthusiasts, with fishing, hiking, and water sports just a few of the many activities on offer. It's also a foodie's paradise, with farm-to-table dining experiences that celebrate the local bounty. Whatever your interests, the Finger Lakes has something to offer.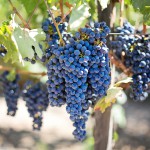 At FLX International, we're passionate about this region and its boundless potential. We believe the Finger Lakes has what it takes to be a world-class destination, and we're dedicated to sharing its wonders with people all over the world. So come taste what the FLX has to offer and see for yourself why this place is truly special.